Welcome to Great Lakes Ultra Cycling!
Great Days in Green Bay!
It's a wrap! Our weekend in Green Bay featuring 4 events - The Dark Chocolate Cow 1000k, the Menomonie Ho-Chunk 600k, The Death's Door Double Century, and The Redbird's Challenge Century is in the history books. Despite 90+ degree heat on all 3 days, no one couldn't finish due to the heat. We had a great turnout and great riders. For once, the 1000k had almost as many women as men! And the two fastest were both women by far.
GLU is such a special club. It's a unique group of people that come together to create a special kind of group spirit that I've never seen anywhere else. As president, it's a privilege to serve.
Nature's Metropolis rescheduled for July 18th! Registration is back open and it's a wonderful new route featuring southern Chicagoland! Thanks to organizer Jerad Tintera for being the mastermind. Michele will just be a rider.
And the Rib Mountain Double Century will be on August 7! There is a special jersey to finish 3 of these in the inaugural year of the Midwest Triple Crown. We have a few in the running and the Blackhawk is in September. See current standings here!
Regarding Randonneuring
Randonneuring is sport based on traditions extending all the way back to the 19th century. Gathering at controls, managing a brevet card and group riding are wonderful traditions that we want to preserve, but are a real challenge during the pandemic when flexibility is critical to maintaining safety on rides. One of the biggest challenge is the current opening of Randonneurs USA and their national awards which encourage riders to travel into and out of our region. This may promote the spread of variants before vaccines are widely available. GLU has pioneered safe social distancing in riding and expanded and refined our approach for keeping rides running while respecting the law and the challenges of the pandemic; our first and foremost concern is for our members and the communities we live in.
Per the input of a majority of the membership, GLU is taking the approach that we will hold brevets only for GLU members active on or before March 15 with the exception of our Dark Chocolate Cow 1000k on July 3-5. If you are a current GLU or GLR member or were a member in the previous 3 years we will make arrangements for you to register for a certified brevet. This approach allows us to provide these rides as a benefit and safety option for members while discouraging travel both inside and outside our area. You can see procedures here.
The GLU Board will meet in July to reassesss pandemic procedures. More information will be available then.
---
About Great Lakes Ultra Cycling
GLU is a cycling club serving the Chicago, Madison, and Milwaukee areas as well as eastern Wisconsin, the Western Upper Peninsula of Michigan and all of Norther Illinois.
Founded in 1987 by Lon Haldeman, our club has one of the oldest long-distance cycling groups in the country. We are dedicated to advancing and supporting ultra cycling and randonneuring, a form of cycling that developed in France in the late 19th century when it was thought that the bicycle would replace the horse as the preferred mode of transportation.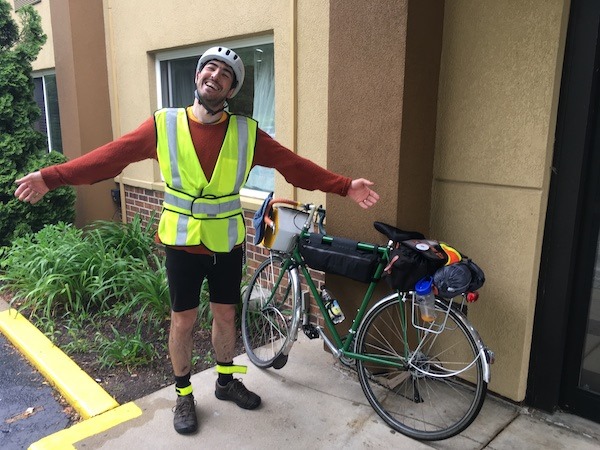 Today, Great Lakes Ultra Cycling rides from our home of Chicago to the far west of Illinois, the far north of the Upper Peninsula of Michigan and everywhere in between. Our brevets and other longer distance rides, are from 25 miles (our shortest Imperial Ride) to the Grand Randonnée, at over 750 miles. While the distances may seem daunting, our club is focused on cameraderie, not competition. The most successful and well thought of riders are those who assist their fellow riders. The miles go quickly among friends! The core values of our club encourage and reward those who stay together.
Great Lakes Ultra Cycling membership is a mere $20 a year. You may join by clicking here!
We are affilated with several sanctioning bodies and groups and hosts gravel and other group focused distances. We welcome guests and realize that many out there would like to try out these types of distance before committing to a national organization. Our goal is that you will always find a friendly face at our rides.
This year, GLU will again host its Green Bay Gettaway weekend feature the Million Meters and other rides over the 4th of July. Those seeking to try out the sport, pursue a goal, or just ride with friends are all welcome - people from all over the world have joined us over the years. All we require is a friendly face and a willingness to ride.
If you have questions please contact us.