Welcome to Great Lakes Ultra Cycling!
Several of our members have had ideas for a new route out of Evanston. So this year, let's start at our traditional place at the Temperence Brewery and do 125 miles someplace new for 2022! Our opener is open to all! You don't need to be a member of anything to ride it. Come to m...
Show Details
Happy New Year, Ultra Cyclists!
Big adventures await for 2022, but first a glance back to honor the 2021 Volunteers of the Year Todd and Monika Hoskins. Volunteers are the foundation of our
cycling club. Without them, we would not have an expansive library of routes spanning three states and all sorts of terrain. Nor would we have the level of on-route support we often enjoy. Todd and Monika are very affectionately know as our Night Owls. Todd volunteers to ride with the pack in the back. He keeps fellow riders alert and in good humor, with unique stories and insights. Monika actually loves driving through the night, assuring riders are accounted for. She provides a safe place for a catnap, then will gracious prod you to get going! The Hoskinses also produce some of the most user-friendly cue sheets you will ever see. We thank them for their many years of service and care.
Whereas 2021 provided for a vast selection of route options, 2022 will focus on two series. (Click the links in the ride calendar for detailed descriptions of each route.) To prepare riders aiming to participate in the iconic Paris-Brest-Paris (PB) 1200k Grand Randonne, there will be a 200/300/400/600k RUSA-sanctioned brevet series. A full series is not a requirement this year to qualify for the ride itself (the main qualifiers will be in 2023), but there are lots of advantages to getting your first series done the year before. This series designed by GLU assures that the nearly 40,000 feet of climbing at PBP will not take you by surprise! Good time management will be crucial to completing each brevet within the specified time limits. Our brevet series will run in May and June.
We will also run the Midwest Triple Crown, since last year's inaugural series was well-received. These 200 mile routes provide great training opportunities for riders working up to the longer 400k and 600k events. A double century is also a distance that can be "knocked-out" in one day, leaving time for sight seeing or socializing the next day. The Turtle Town, Blackhawk and Northwoods Doubles provide significant hill climbing. A little gem of a non-standard distance is Nature's Metropolis, at 140 miles. It will be a nice treat after the 600k.
The Season Opener on April 30, out of Evanston, IL, is still in development. Since it is not a RUSA event, we have the flexibility to adjust the route and start time according to late April's unpredictable weather. The Opener is a casual 125 miles with food and refreshment to follow. It is a fabulous opportunity to welcome new riders and catch up with old pals. The time we spend together on the road, sharing old stories and making new ones, is extremely precious. So, stay healthy and stay safe! We can't wait to see you out at the the Opener or at any point in 2022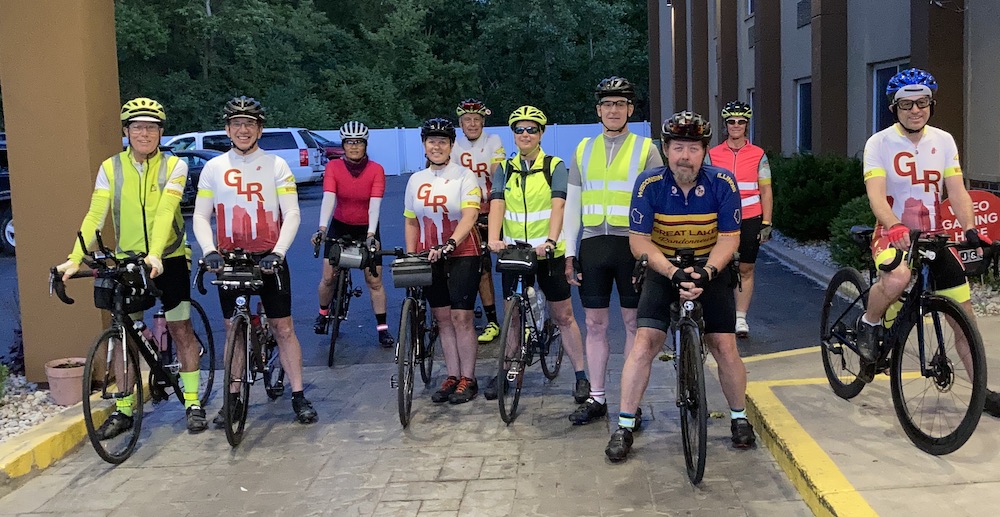 ---
About Great Lakes Ultra Cycling
GLU is a cycling club serving the Chicago, Madison, and Milwaukee areas as well as eastern Wisconsin, the Western Upper Peninsula of Michigan and all of Norther Illinois.
Founded in 1987 by Lon Haldeman, our club has one of the oldest long-distance cycling groups in the country. We are dedicated to advancing and supporting ultra cycling and randonneuring, a form of cycling that developed in France in the late 19th century when it was thought that the bicycle would replace the horse as the preferred mode of transportation.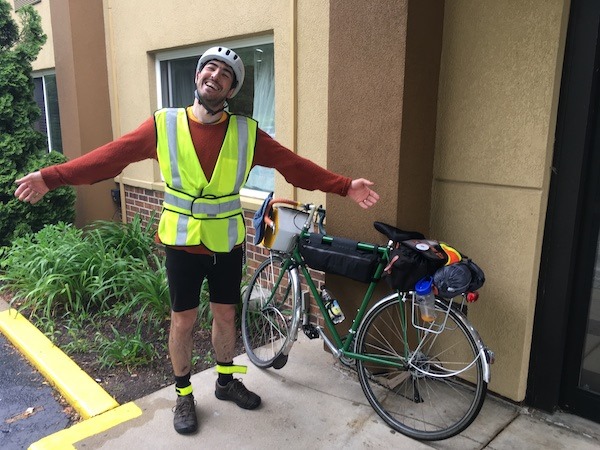 Today, Great Lakes Ultra Cycling rides from our home of Chicago to the far west of Illinois, the far north of the Upper Peninsula of Michigan and everywhere in between. Our brevets, double centuries and other longer distance rides, are from 25 miles (our shortest Imperial Ride) to the Grand Randonnée, at over 750 miles. While the distances may seem daunting, our club is focused on cameraderie, not competition. The most successful and well thought of riders are those who assist their fellow riders. The miles go quickly among friends! The core values of our club encourage and reward those who stay together.
Great Lakes Ultra Cycling membership is a mere $20 a year. You may join by clicking here!
We are affilated with several sanctioning bodies and groups and hosts gravel and other group focused distances. We welcome guests and realize that many out there would like to try out these types of distance before committing to a national organization. Our goal is that you will always find a friendly face at our rides.
Those seeking to try out the sport, pursue a goal, or just ride with friends are all welcome - people from all over the world have joined us over the years. All we require is a friendly face and a willingness to ride.
If you have questions please contact us.